Ash over at English Major's Junk Food is holding a read-along for The Amazing Adventures of Kavalier and Clay. What fabulous timing! I have wanted to read this book for ages, I can't remember what really sparked my interest, I suspect it was the use of the words 'amazing adventures' in the title, and perhaps the Pulitzer Prize mention!!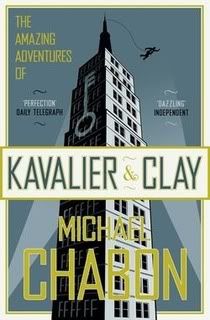 So I have decided to finally read it. Yay. I'm currently approximately 150 pages into my 636 page edition and am loving it so far. I think this is one of those books I never would have picked up if I didn't have a push in the right direction. It is so beautifully written, very atmospheric. We're aiming to be finished by the beginning of November.
To join the read-along see Ash's blog
here
.