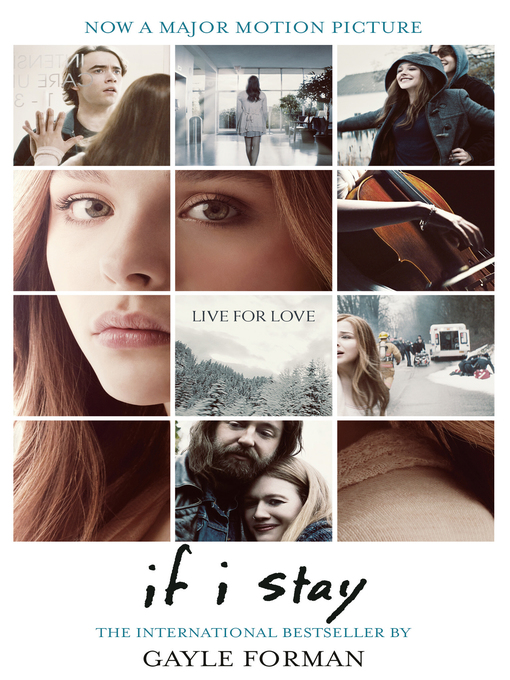 Every now and then I read a YA book and whenever I do I think back to my teenage self saying to my Dad "I'll always want to read YA books. I'll never grow out of them." and he, wisely as ever saying "Maybe one day you will." And then the strange discovery one day that all I read was adult fiction and had truly left the YA genre behind. But every now and again I feel compelled to revisit it, just in case there is some magic there that I am not acquainted with.
I read If I Stay by Gayle Forman in one sitting (a huge positive about the YA genre) and enjoyed it for the most part. It reminded me in a way of The House of Secrets series by Joyce Stranger that I relished as a pre-teen, Georgie's Secret (has anyone read that?) in that the central character is unconscious. Nice. If I Stay is narrated by by Mia, a classical music loving 17 year old cello player, who is involved in a horrific car accident and is stuck somewhere between life and death watching the aftermath. She soon comes to realise that she has to make a decision, to stay and live with the love of her life, or to die and be at peace.
I loved the premise for this book, I can never go past a tragedy, but there were a couple of frustrations for me. And to be fair, I'm being super picky here. No, really there was just one main issue. She misspelled Haydn. A classical composer. And Mia, who loves classical music and her cello more than anything talks about about 'Hayden'. There is no 'e' in Haydn. Now I don't know if Ms Forman was trying to make this book more accessible to the teen audience, or she genuinely didn't know the correct spelling, or if in fact they refer to Haydn as Hayden in America, but whatever, it annoyed me. I don't
think
it ruined the book for me and I definitely
know
that I'm overreacting so I will now shut up on that point. I also feel that the injuries Mia sustained (particularly to her brain) will actually require a miracle for her to recover from, but perhaps I'm a bit jaded by brain injuries in my workplace. And this
is
a work of fiction and miracles certainly do happen!
Overall I think that this is a great book for teens. I found it a bit too sentimental at times, but what teenage girl doesn't love a bit of drama? There is a sequel to this due out next year called Where She Went, which in itself may give away the ending of this book, but my lips are sealed. Who else has read this? What were your thoughts?