I love going to the art gallery, I find it rather exciting and it makes me feel intelligent! My last trip was to see an Anthology of Hats which was sensational and this trip was equally fabulous. I went to the Gallery of Modern Art here in Brisbane to see an exhibition of hyperrealist sculptures by Australian artist, Ron Mueck.


His sculptures are incredible. This baby is so convincingly real (apart, obviously, from the massive proportion), it even has visible veins and squashed red patches!
This man is 9 feet tall and super realistic. Even his toes have that blanched white look of clenched skin.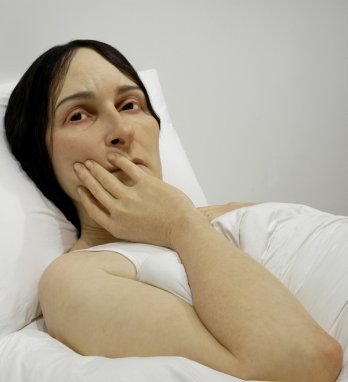 This is a fabulous exhibition!